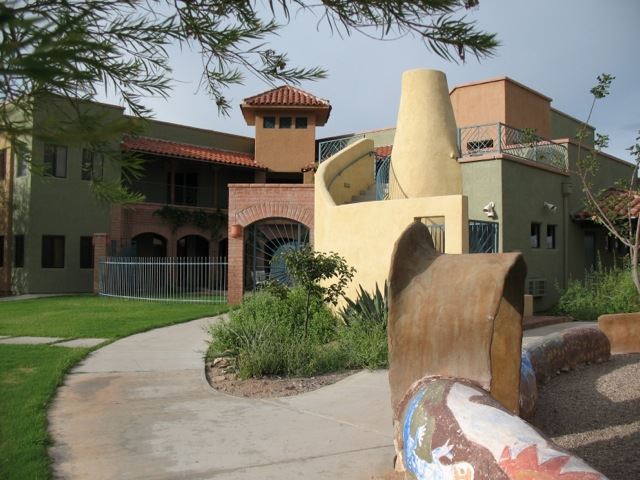 Common House
The center of the community is a 3,850 square foot Common House built around an open courtyard. The Common House has a big kitchen with professional-grade appliances, and a dining room where we gather for meals, meetings and music. Included in the Common House are laundry facilities, 3 guest bedrooms, library, living room, office. children's room, 3 bathrooms, 3 gas fire places, teen room, exercise rooms, courtyard and outdoor grill area.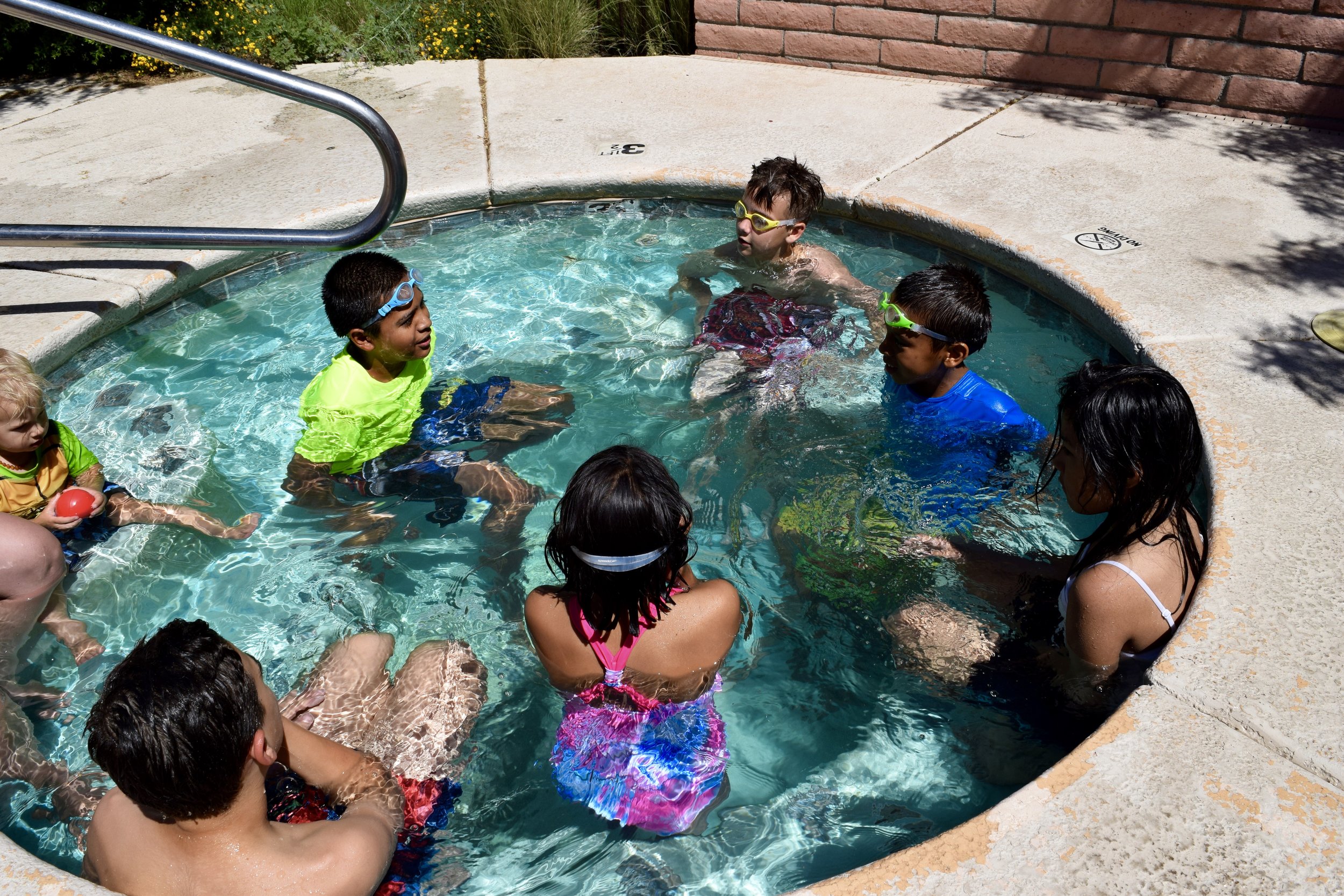 Pool & Spa
The pool and spa are a great gathering space.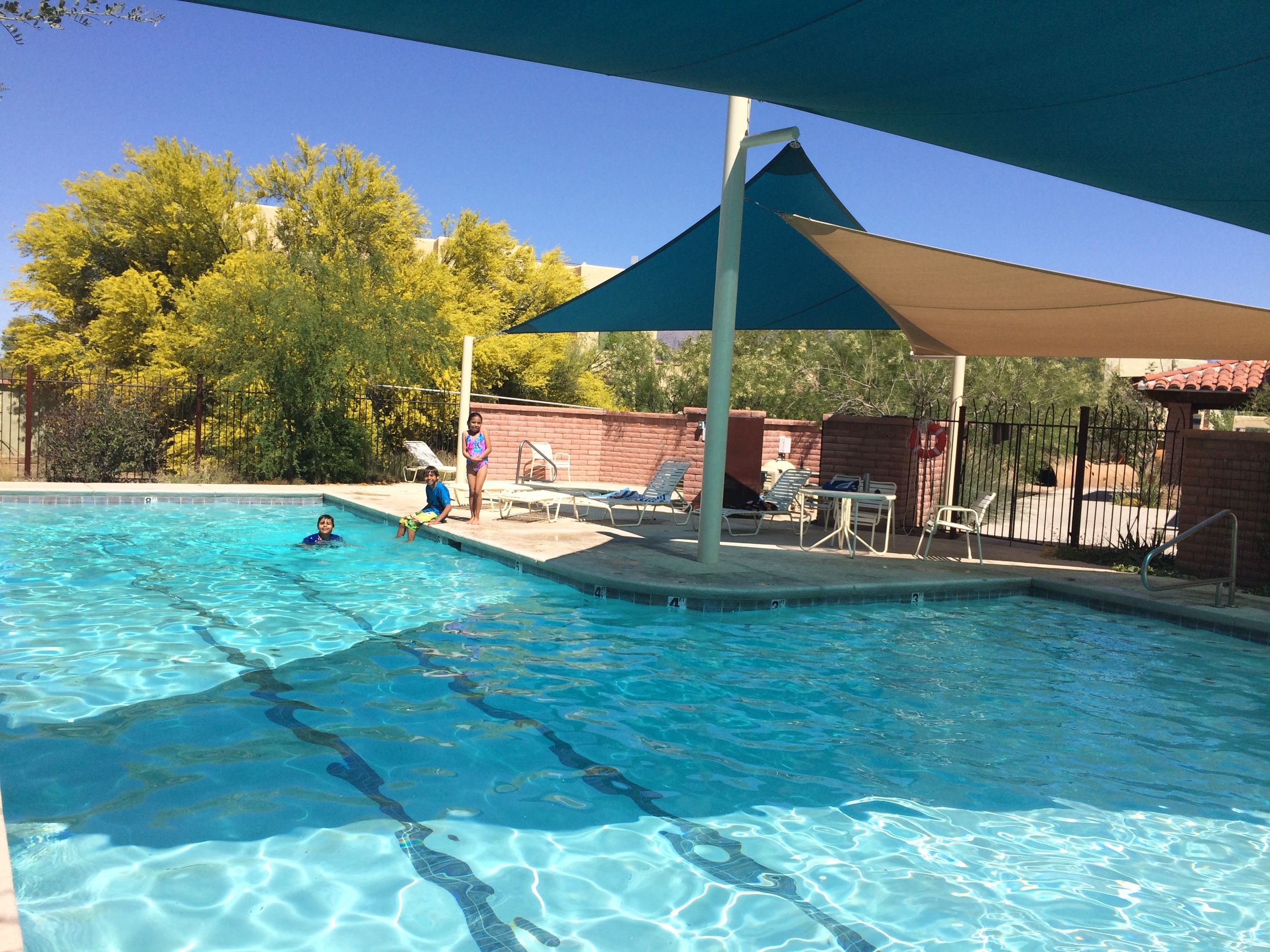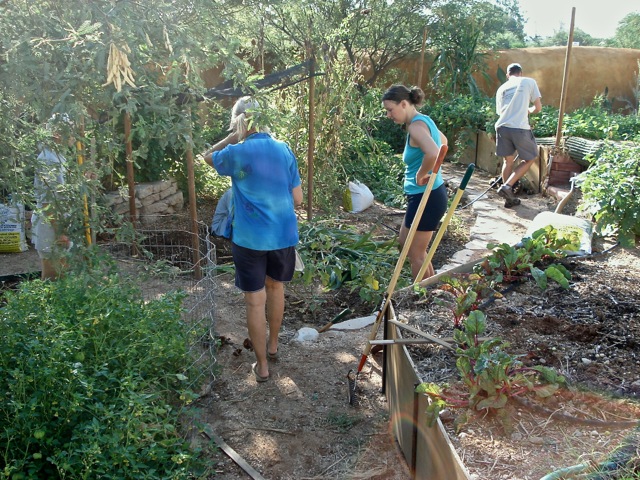 Community Garden
One of our largest common areas is our community garden.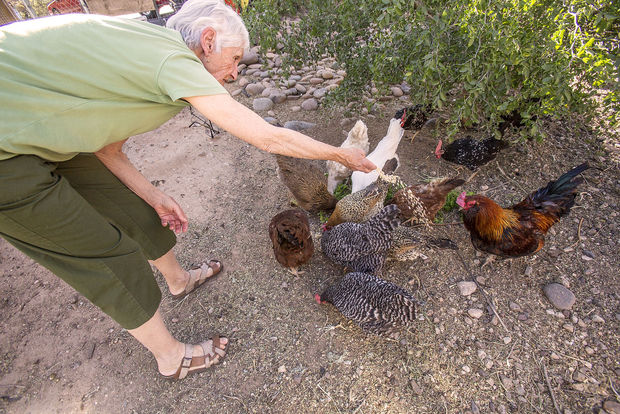 Chickens
We have a flock of 15 chickens at Stone Curves. Chickens bring a piece of the country to urban Tucson and they give us eggs. The eggs are distributed to each village by the day of the week (Village 1 gets eggs on Monday, Village 2 on Tuesday, etc). On weekends, any member of the community may collect eggs.
Workshop
Our workshop is 800 square feet and contains wood working tools, large work tables and plenty of power tools. It's the place you'll see the kids working on their latest update to the tree house or a community member borrowing tools for a project. The outdoor patio attached to the workshop (pictured) is great for working outside when the weather is pleasant.
Lawn
Our lawn is literally the center of our community. Ringed by fruit trees, our lawn is a place for all of us to play tether ball, volleyball, frisbee, have picnics and enjoy the beautiful Tucson weather. On warm summer evenings the community will gather for movies on the lawn.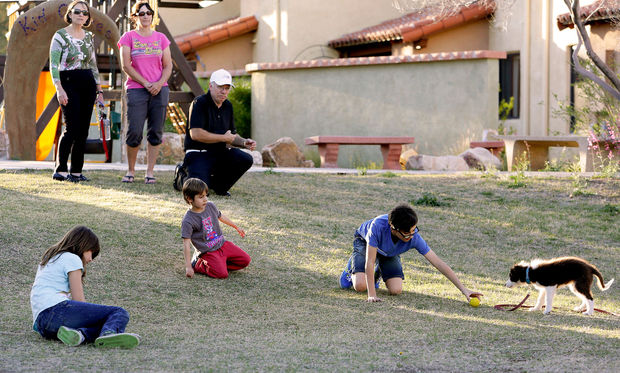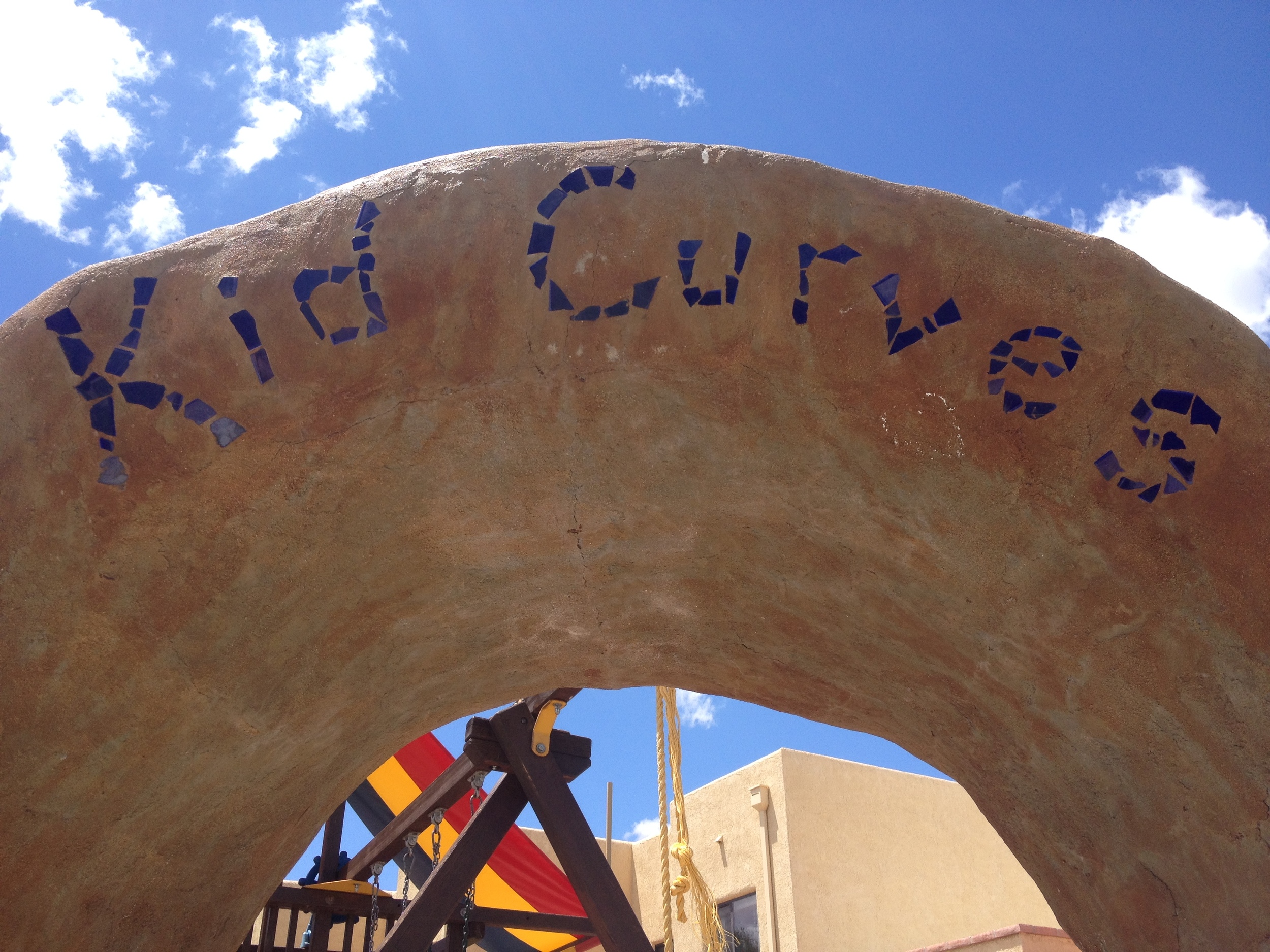 Kid Curves
Kid Curves is Stone Curves' playground. It comes complete with a full swing set, sliding hill and tunnel that leads to the kids-only "secret" spot with treehouse and hammock.
Grill Area
Our outdoor grill area is used all year round in sunny Tucson. It's at the perfect location next to the Common House and very near the pool.
Dog Run
Our shaded dog run provides a convenient location for our furry community members to stretch their legs and run off-leash. Doggie bags are provided at the dog run for easy pick up.
Parking
Depending on the size, each home comes with 1 or 2 covered assigned parking spots. We have 2 lots. Our south lot is located off Stone Avenue and our north parking lot is located off Limberlost Avenue.
Common Spaces